Sunday March 23, 2014 at 11 a.m.
Gasteig Black Box
admission € 12.00 / reduced € 8.00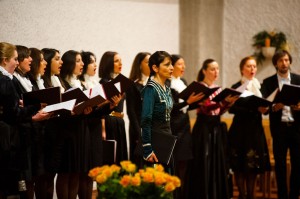 Since 2008 the Georgian IBERSI Choir has been under the direction of Davit Kintsurashvili. Choir members all live in greater Munich. They will perform both sacred songs by the Patriarch Ilia II of the Christian-Orthodox Church of Georgia, as well as songs of Harvest, Celebration, Love and Friendship…
The distinct sound of Georgian music is based on the seven different Georgian polyphonies which have been sung, nurtured, and handed down for centuries in the regions of Svanetia, Tushetia and Imeretia. Many songs have pre-Christian roots and represent some of the oldest songs in the world. These songs have been included in the UNESCO's World Cultural Heritage list.
This unique music lived a shadow existence during 70 years of Soviet rule. In the last 20 years it has experienced a rebirth with musicians performing, recording and preserving lyrics and music. For more about the various aspects of Georgian music and what differentiates it from European music see: http://georgia-insight.eu/georgien/musik.html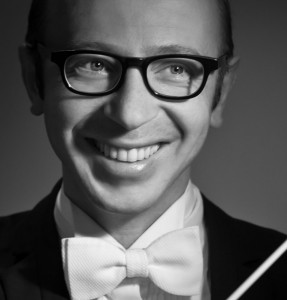 David Kintsurashvili studied Choral Directing at the State Conservatory in Tiflis. He earned his degree in Conducting at the Hochschule für Musik und Theater in Munich where he completed the Master Class under the direction of Professor Bruno Weil.