Tiflis – Living in a New Era: List of the persons interviewed,
with a short summary

1 –  Ketato Popiashvili, Actress, Singer, 1978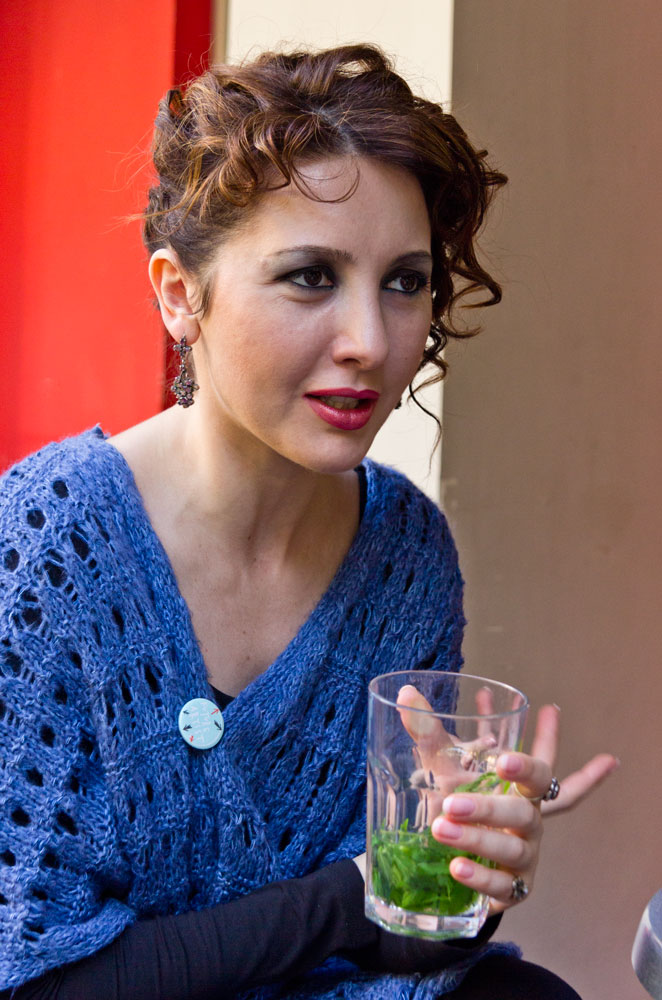 She was the very young bride of the songwriter, poet and musician Irakli Charkviani, an icon of the young, alternative music scene of the 90s. His first solo album was recorded and released in Germany in 1993. He died in 2006, apparently of heart failure. Ketato is a singer and actress and dedicates herself to the works of her deceased husband.
2 – Davit Jishiashvili, Physics Professor, 1950
Manana Kvatchantiradze, Litrature and Semiotics Professor, 1950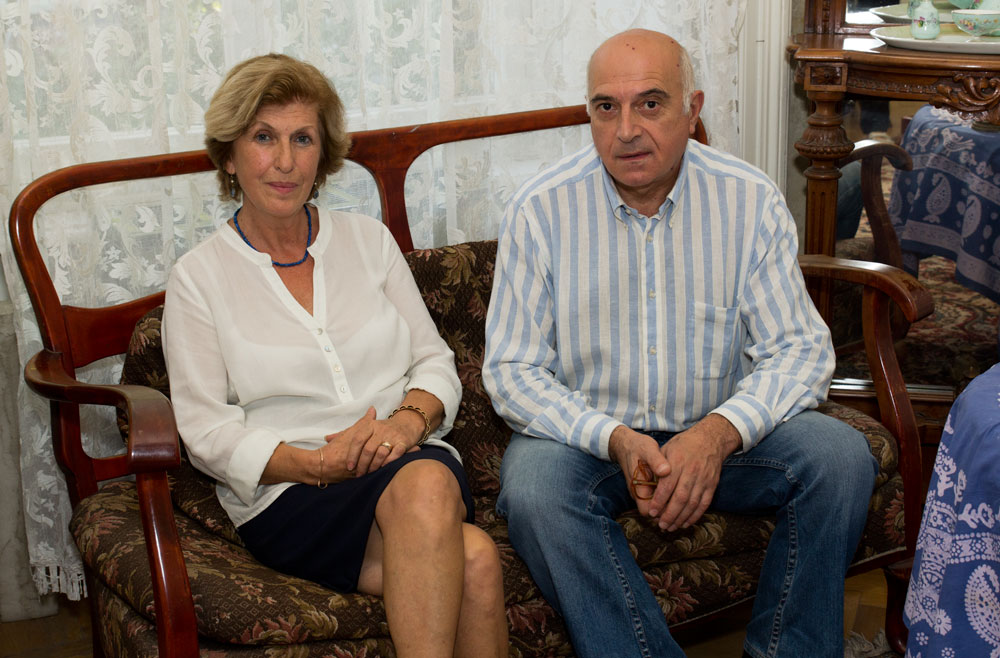 Davit Jishiashvili knows a lot about Germans in Georgia: himself raised by a "Tante" (the translation of 'aunt' in German) – which is what German governesses were called – he tells of the German settlers in the 18th century, the unforgettable German support of Georgia's independence after 1918, and the German prisoners of war after WWII. And even his comments on the current situation in Georgia are very enlightening.
3 –  Keti  Jishiashvili, Artist, Author, Translator, 1979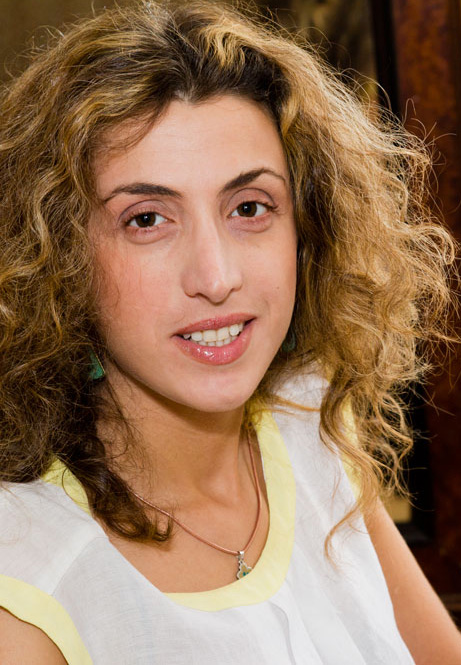 As a young girl, Keti was well aware of the difficult times in the 90s – protected by her parents and from the perspective of a child, however, she experienced them without fear. She perceives the period as a valuable experience that has influenced her entire life. She gives accounts of a time that most adults do not want to be reminded of.
4 –  Eteri Baduashvili, Hairdresser, 1979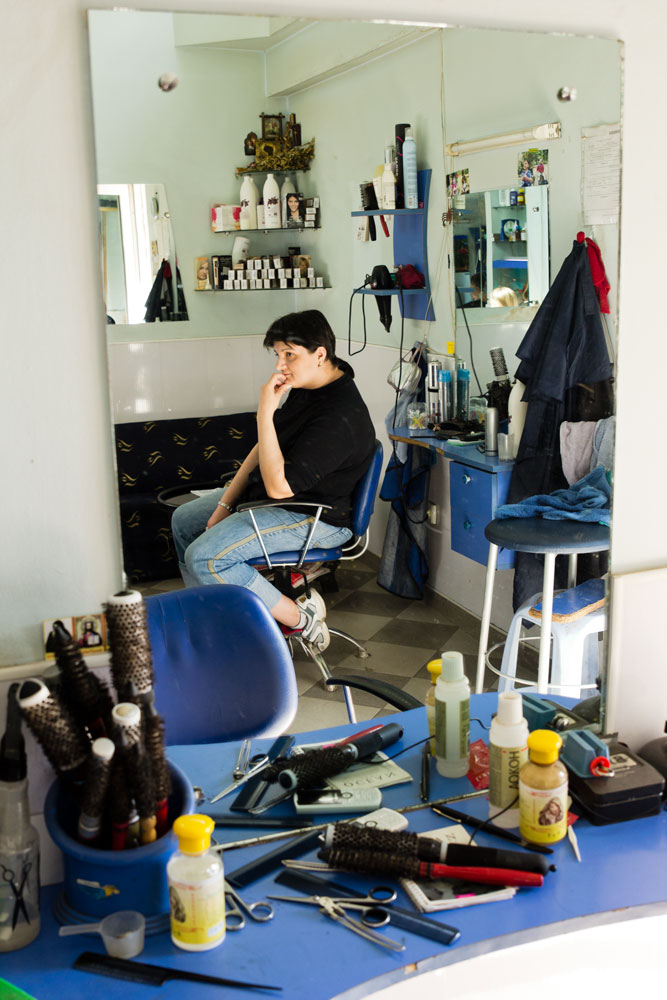 Originally she had studied pharmacy. But in those days in the 90s, when bribery was the only way even to get a job, she would have had to pay 5000 dollars to be hired – and that at a time when a family could easily live on 100 dollars a month. So she became a hairdresser. Today she has her own little salon and makes a decent living.
5 – Solomon Lazariashvili, Currently a Car Dealer, 1966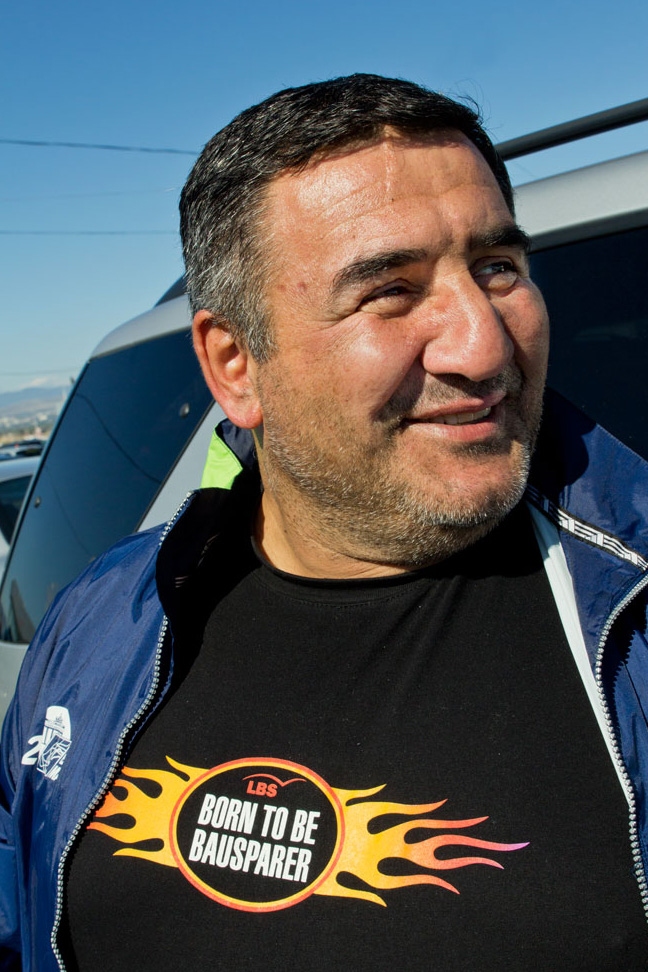 Georgia's number 1 export is used cars. They are imported from Western Europe, the USA and Japan and are resold here at the biggest automobile trading market in the entire region to eastern neighbours and Central Asia. What is so remarkable about this formerly corrupt market is the fact that it has been replaced by absolute transparency and perfect, affordable service through the state vehicle registration office. Solomon Lazariashvili occasionally sells cars here, which he imports from Germany. importiert.
6 – Tamara Gurgenidse,  Gurgenidze, Opera Singer and Vocal Coach, 1940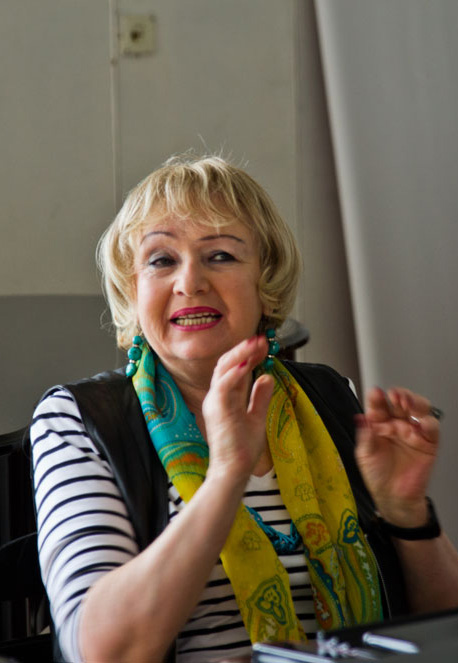 During her 40 years on stage she had all the dream roles of a mezzo-soprano: Aida, Troubadour, Carmen, Barber of Seville, and Eugene Onegin. In later years she worked as a director and today she passes on her experience as a voice educator.
7 –  Zurab Mikava, Market Stall Owner, Abkhazian Refugee, 1954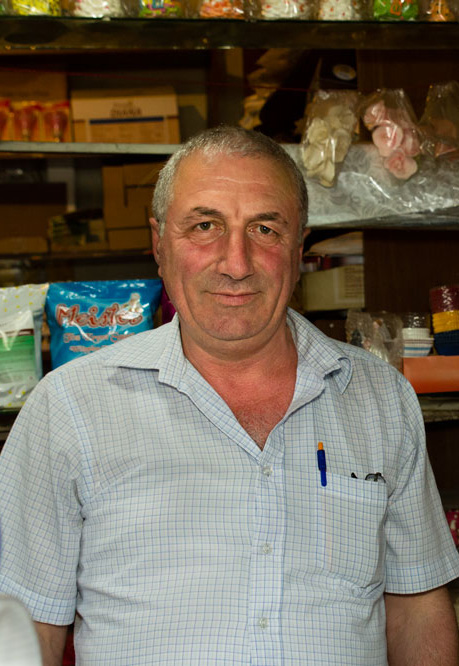 During the late Soviet Union he was able to make a very good living as a self-employed civil engineer in Sukhumi, the capital of Abkhazia. In 1992 the war began for the independence of Abkhazia. As an ethnic Georgian he was forced to flee with his wife and small children and lost everything. In the meantime he has established a very decent new life for himself. But "like every Abkhazian", he dreams every night of being able to return to his home.
8 – Elsa Bagdasarian, Manicurist , 1936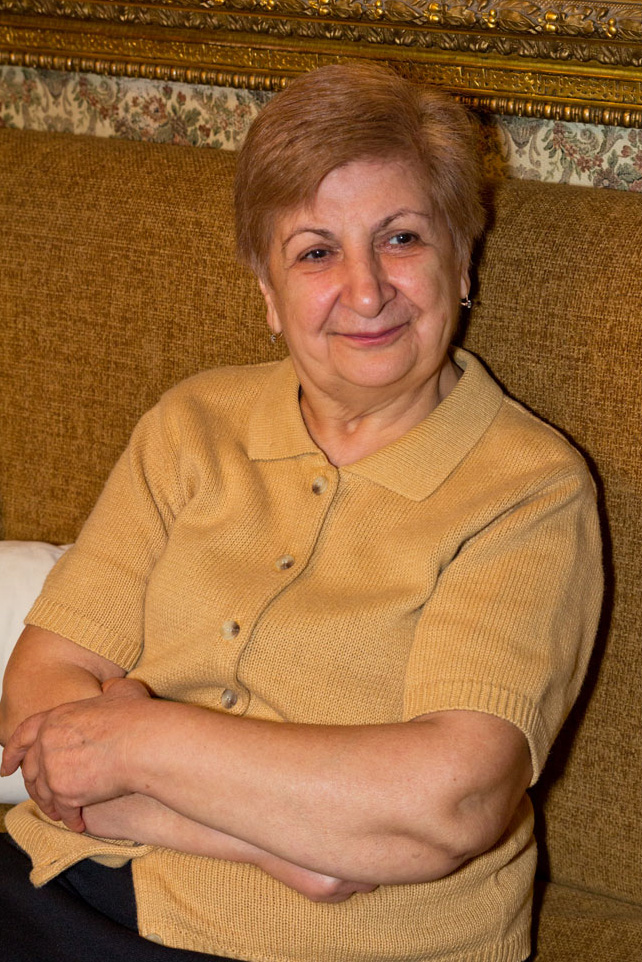 In the Soviet era she worked for many years in a large cosmetic and hairdresser salon. After the turmoil caused by the turbulent economic situation following the fall of the Soviet Union, she was able to resume working at a small private salon. Although her husband was also Armenian, her memory of the Armenian language and culture has faded.
9 – Ketevan Mouget, Descendent of the Second Last Georgian King, Erekle II, 1957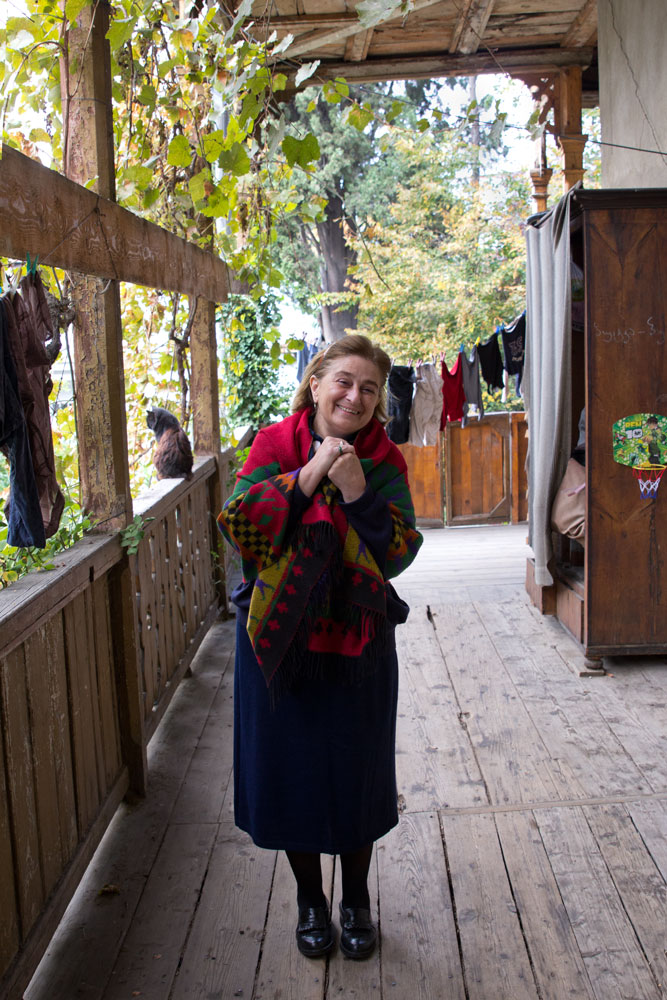 Ketevan Mouget is a descendant of King Erekle II. (1720-1798) and lives in the family's house – despite being a historical site, as she says herself, one needs an umbrella for it is "in ruins". She is a widowed Mouget; her husband was French. Like so many other Georgians, she lacks the bare necessities, for instance spectacles or medication. Her biggest hope is Ivanishvili, the newly elected head of government.
10 – Levan Tsintsadze, Violinmaker, 1959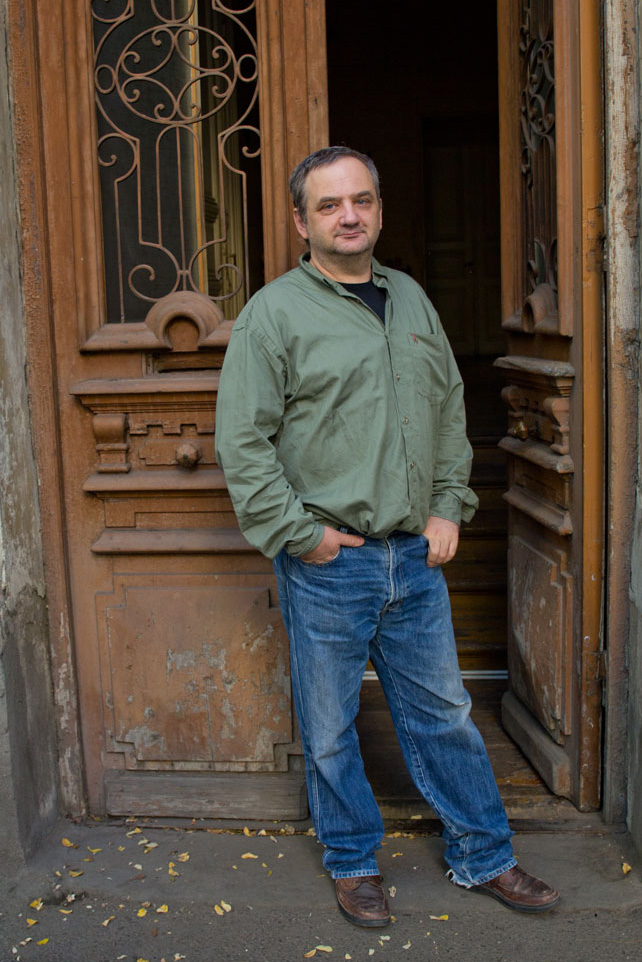 His great grandmother was the first woman to be a violinmaker. She was a descendent of the Georgian royal family Orbeliani and a direct relation of the second last king, Erekle II. As a child Levan Tsintsadze had learned a great deal about violinmaking from her. This art has preyed on his mind ever since. After his education and teaching position at the conservatory, he knew his aim: Cremona, Italy, the home of violinmaking. For eight years he was able to study the craft and gain professional experience. Georgia, however, is a much smaller market, and his main customers are in Japan.
11 – Elene Khudoian, Chairperson of the Union of Kurdish Youth of Georgia, 1982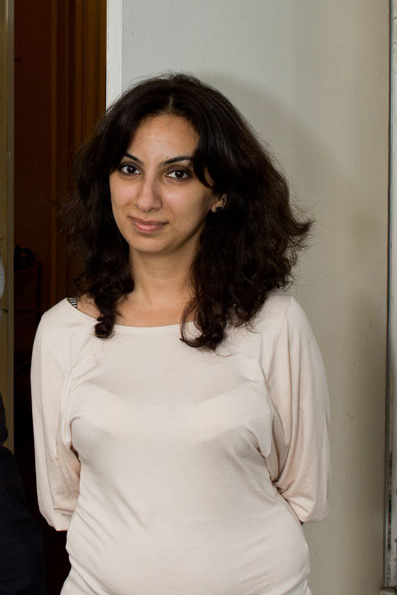 Elene heads the youth league of the Yezidi. They consider themselves Kurdish and also speak Kurdish, yet their religion is pre-Islamic with many elements of ancient Iranian. Both parents must be Yezidis and a mixed marriage means expulsion from the religious community. The youth league champions the cultural identity of the adolescents and supports exchange with other religions and ethnic minorities in the region.

12 –  Dr. George Chichua, Director of the Chichua Eye Clinic Mzera, 1971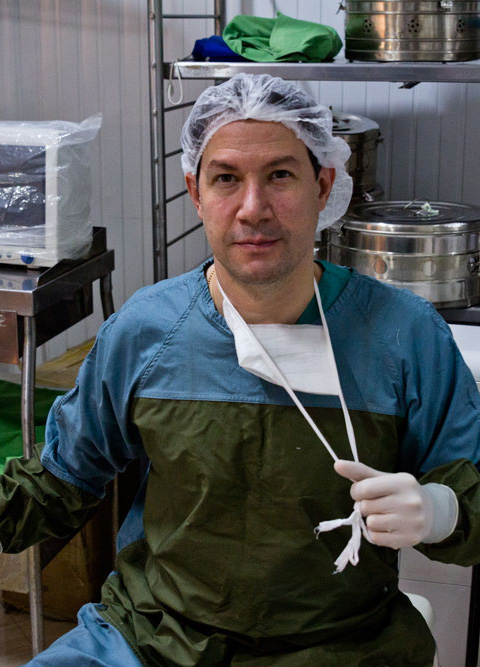 His parents and grandparents had been doctors and so George Chichua also studied medicine, first in Moscow, later in Freiburg. Here he met Christoffel-Blindenwerk, with whose help he was able establish his eye clinic in the difficult times around the year 2000.Today the clinic is self-sufficient and can in turn provide aid to rural Georgia.

13 – Dashtu, In-house Technician, Handyman at the Eye Clinic, 1949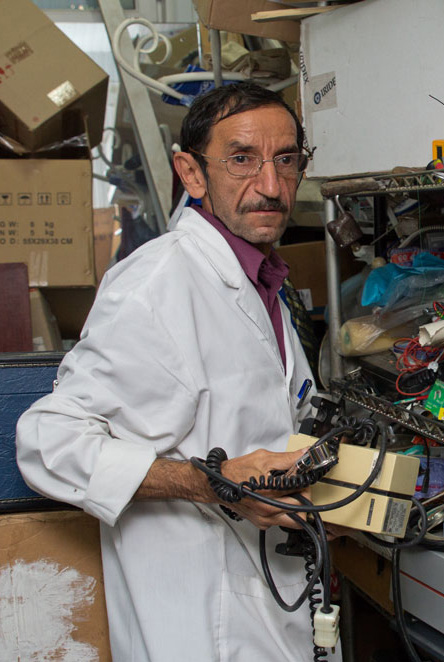 Simon Dashtu is an Assyrian Christian, a minority group in Georgia with their own language. He used to be an actor, lighting technician and cameraman in the film business. Today he works as a versatile all-rounder at the eye clinic – everyone knows and respects him, for he can repair and fix up everything, absolutely everything.
14 – Baia Puturidze, Secondary School Teacher, 1926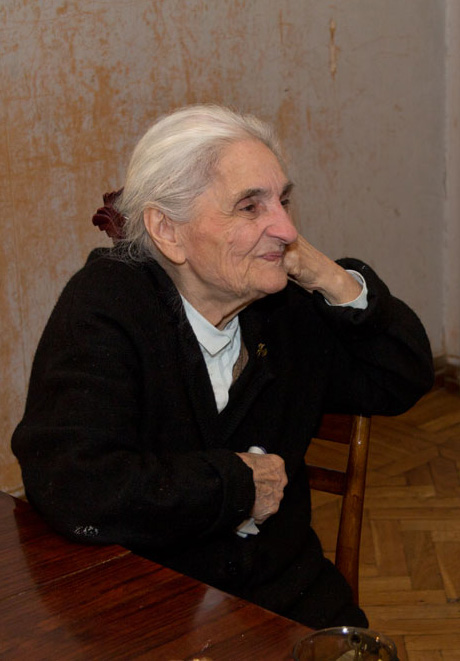 Until just a few years ago the meanwhile 85-year-old Baia Puturidze still taught the native Georgian language and literature at the "First Gymnasium", a secondary school of great renown. Up to this day Baia Puturidze is esteemed by generations of her former pupils. With the system changes that took place, she most deplores the fact that the appreciation for literature, theatre and a comprehensive education has quite simply declined.

15 – Dato Zurabishvili, Politician, 1957 and Khatuna Kopaleishvili, German Teacher, 1958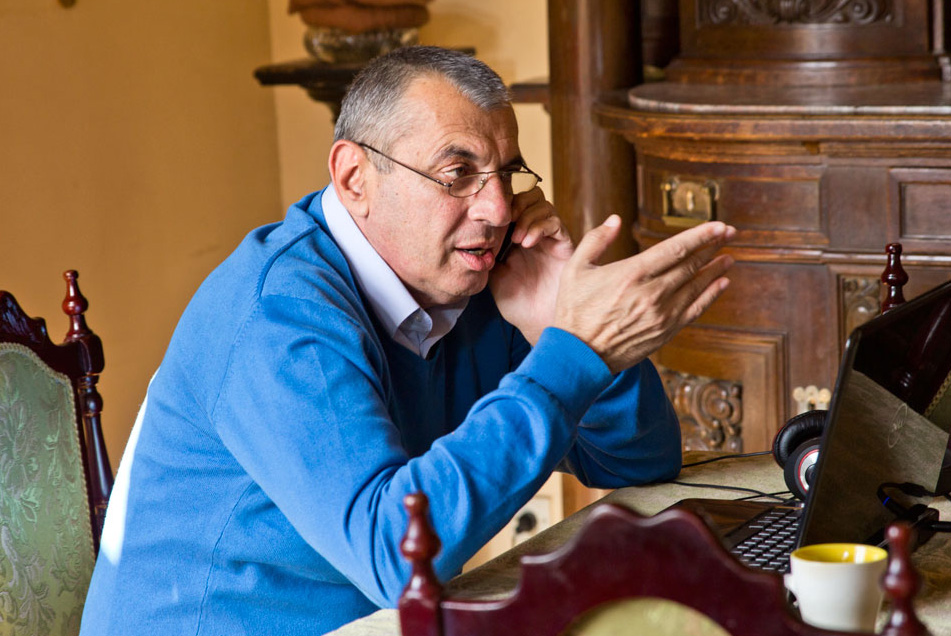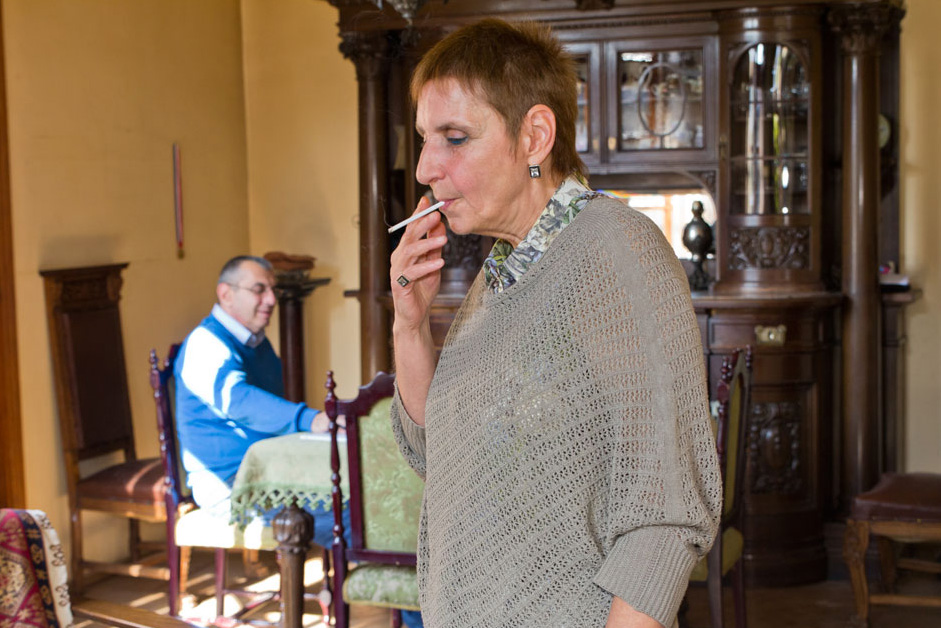 Dato Zurabishvili was Deputy Education Minister at the beginning of the Ivanishvili government, later on Assistant to the President of the Parliament. It was a long journey from the beginnings of the Liberty Institute, an NGO for civil rights, of which he was co-founder in 1996. Initially a supporter of the Rose Revolution, he and other civil rights activists soon turned their backs on it and established the Republican Party, which today comprises part of the Ivanishvili government. His wife, Khatuna Kopaleishvili, had a German governess – a so-called "Tante" – in her childhood and keeping abreast of the German language and literature, she became a secondary school German teacher.
16 –  Gaga Nakhutsrishvili, Poet, 1971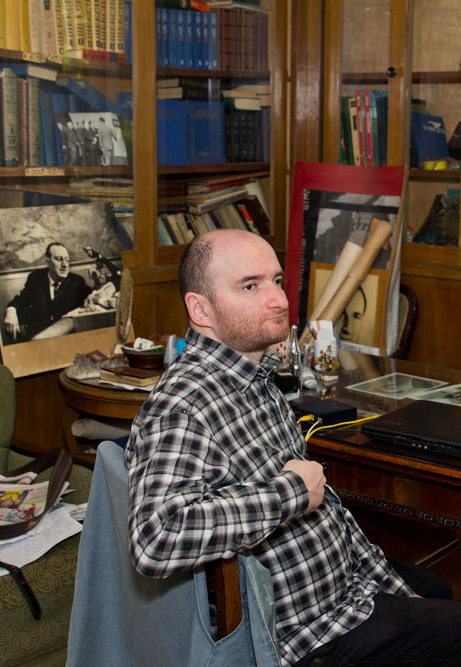 He belongs to the generation of the now forty-year-olds who have lost many friends in the Abkhazian war and became of working age in the difficult times of the 1990s. Despite this, Nakhutsrishvili found his path in an occupation that many even in more favourable circumstances give up: writing and the art of poetry.
17 – Quotation from the German version of The Jeans Generation by Dato Turashvili
18 –  Maka Alioglu, Project Manager with the German Association of Adult Education Centres (DVV International), 1985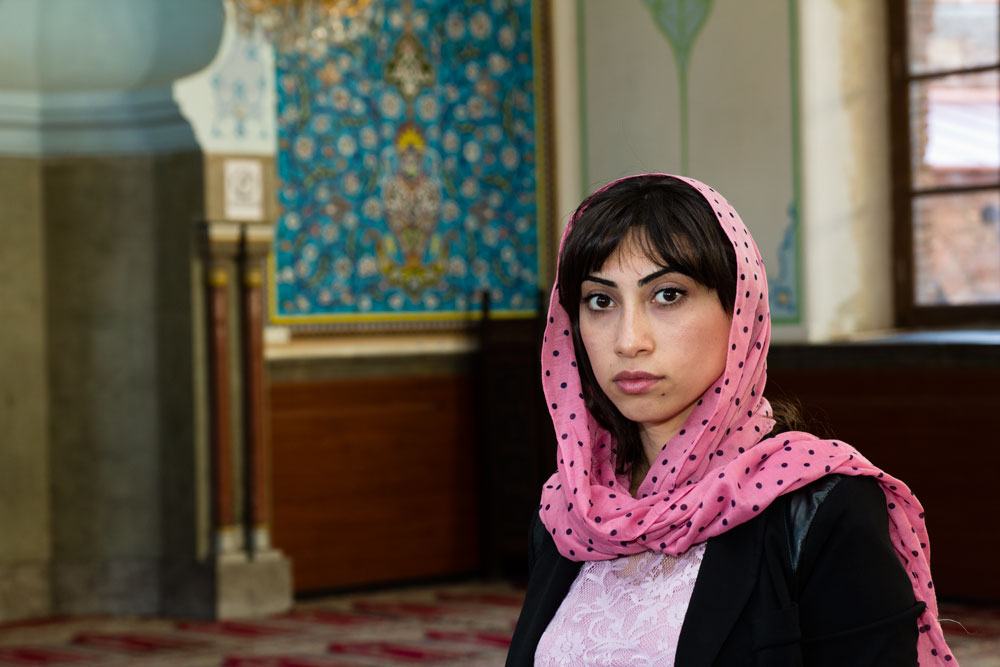 Maka belongs to the Georgian Azerbaijani minority and is Muslim. It was primarily her father who encouraged her in her pursuit of a good education. She was allowed to go on a foreign exchange programme to the USA as a young girl and shortly thereafter completed an internship at the UNO in New York City. She strives to be a role model in terms of education, open-mindedness and a successful career for other young women of Azerbaijani heritage.
19 – Eka Lejava, French Teacher, Translator, 1971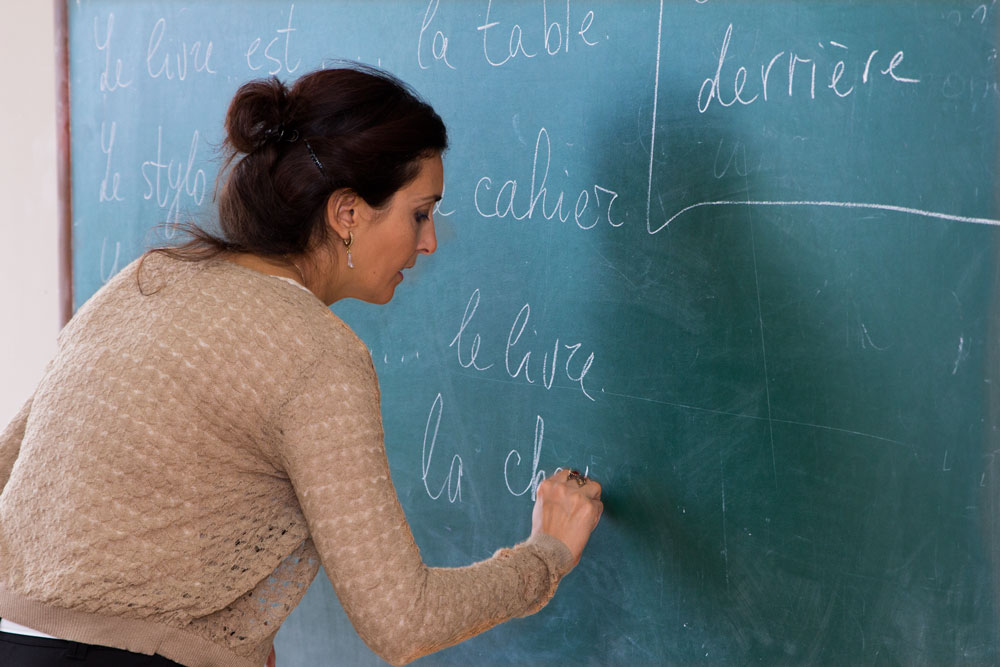 Eka Lejava loves the French language and literature, as well as everything that is French. Her family's furniture originates – like in so many homes – from the "loot" that was transported from Germany by the wagonload at the end of the war. The heavy, dark furniture from the Gründerzeit (at the end of the 19th century) is highly esteemed here. But would it have survived so long here in Germany?
20 – Tsitso  Gogoladze, Seamstress, 1957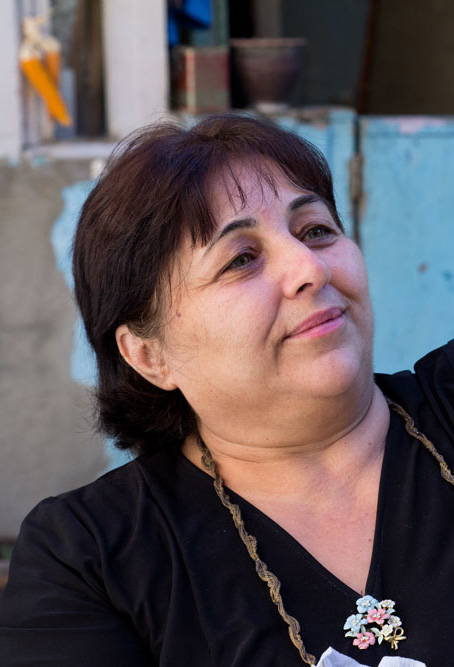 Mrs. Gogladze greets me in German – she learned it at school in her village in Kakheti. She was able to improve it further while working for a German employer at a textile factory in Tiflis in the 1990s. After 12 years there, she began sewing for her own clients at home. She is never short of orders.


21 – Koka  Ramishvili, Visual Artist, 1956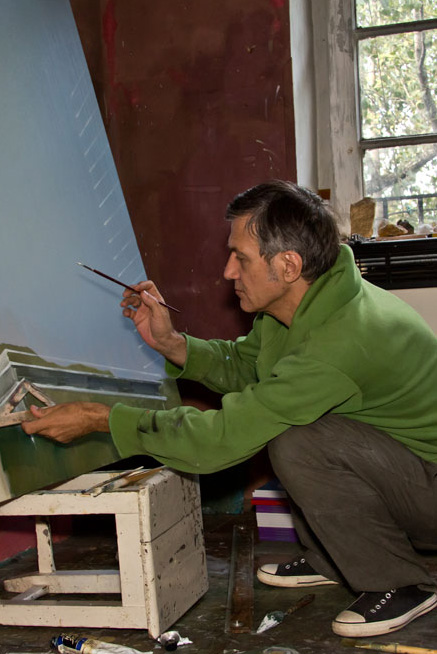 While visiting Estonia, his mother's homeland, Koka Ramishvili had already met Finns and Swedes as a child and adolescent in the 60s. What attracted him so much to the West back then was the open and critical debate. Decisive for him coming to Munich so many years later, however, was his friendship with the performance artist Flatz. Koka became very successful, living with his Georgian wife in Zurich, yet working most often in Tiflis because of his roots there – a balancing act between cultures.
22 – Tsissa Cholokashvili, Ballerina, Assistant Director , 1975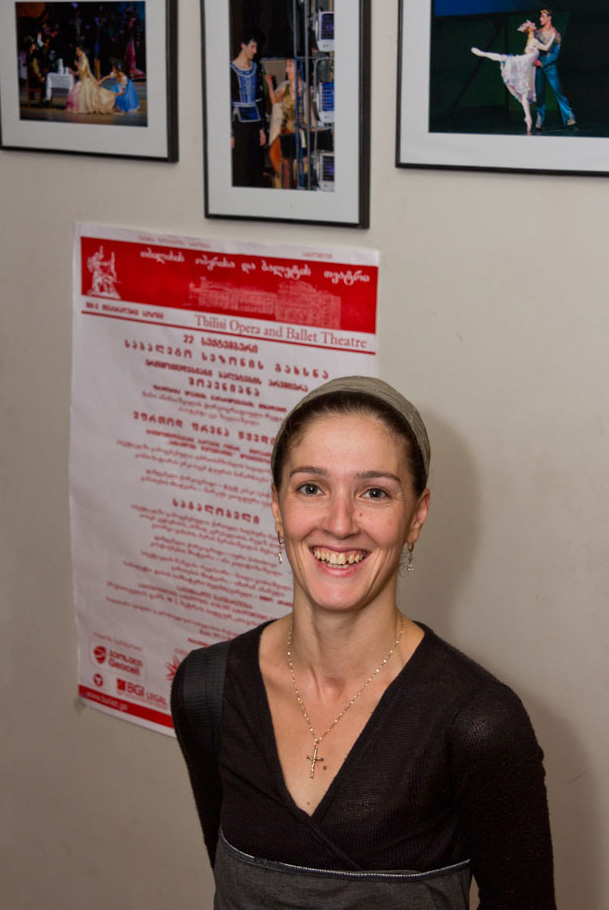 The ballerina Tsisa Cholokashvili still makes appearances on stage, but recently – now 35 years old – she has also been working backstage: she is Assistant Director and trains young talents.
23 – Marine Solomonishvili, Representative of National and International NGO-Projects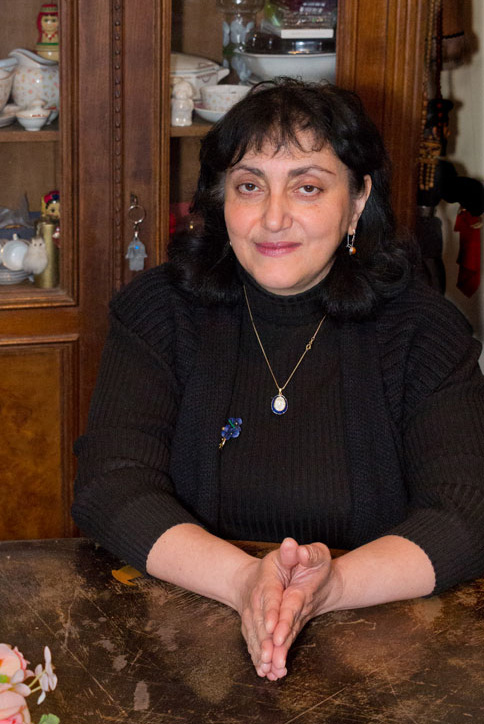 Just when Marine Solomonishvili should have been completing the last part of her doctorate in Architecture in Moscow, the Soviet paratroopers crushed a peaceful demonstration in Tiflis with poison gas on 9 April, 1989, which had far-reaching consequences. Marine Solomonishvili was not able to finish her studies and her life took another path: she dedicates herself to aid projects on a national and international scale, particularly for minority women, and not only from her own Jewish community. Moreover, she works for more understanding between ethnic groups and religions.
 24 – Merab Berdzenishvili, Sculptor, 1929
Giorgi Chechelashvili, Physicist 1952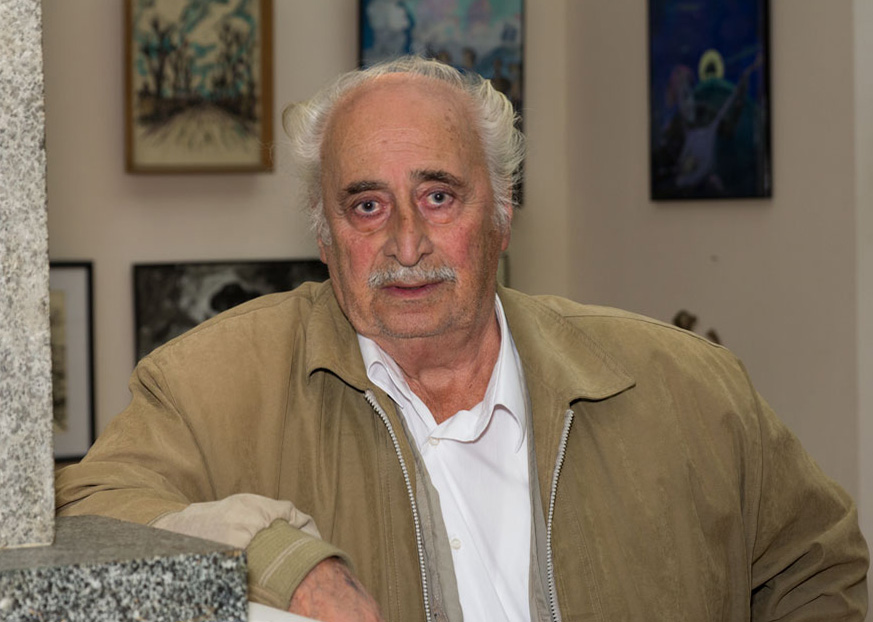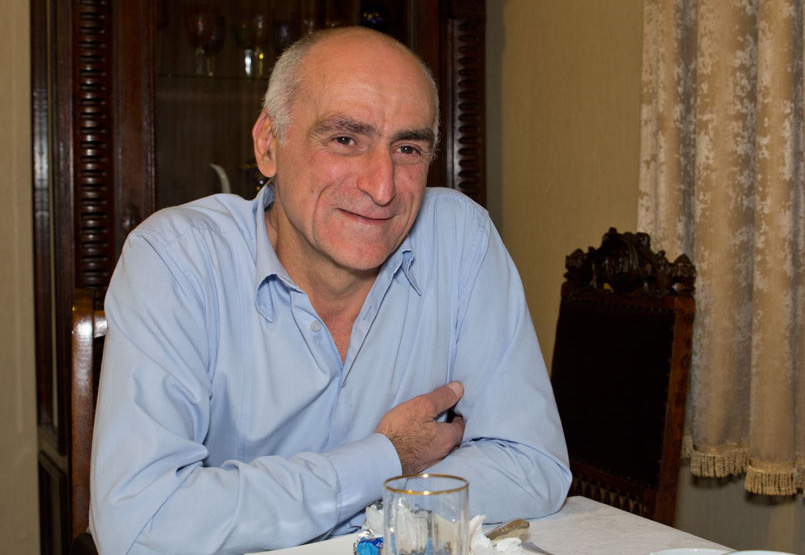 Merab Berdzenishvili, now in his late 80s, was a famous and highly commissioned sculptor in the Soviet era for many years. His colossal monuments can not only be found at many locations across Georgia, but also in many other regions of the former Soviet Union. His stepson, the physicist Giorgi Chechelashvili, manages his works.
25 – Ia Elisashvili, Viola Player, 1964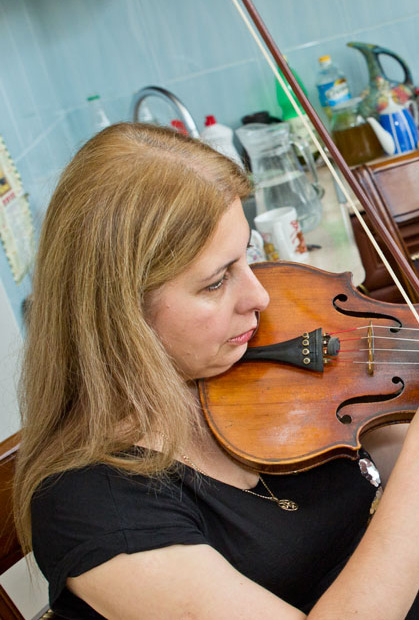 Ia studied viola at the conservatory and has a permanent contract with the opera. However, the opera has been undergoing renovations over the past several years and there is no replacement venue, making it necessary for the musicians to rehearse their pieces at home and to search for their own performance opportunities. Ia Elisashvili has established her own quintet.
26 – Manana Makharadze, Broadcast Journalist, 1949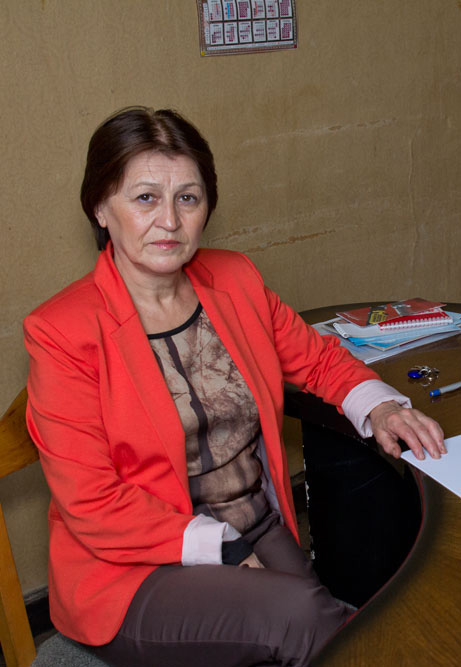 For over 30 years she has worked in television: first as assistant director, finally as author and director of culture and science programmes. During the Soviet era many purely Georgian programmes of the highest quality were produced. In the meantime, almost all formats are imported from abroad. Today she has a programme with medical advice for parents. The slot is financed by state television and her salary, sponsored by Hipp for several years, is now paid for by Humana.
27 – Venra Arbolishvili, Course Instructor, 1936
Madona Oqropiridze, Office Manager, 1957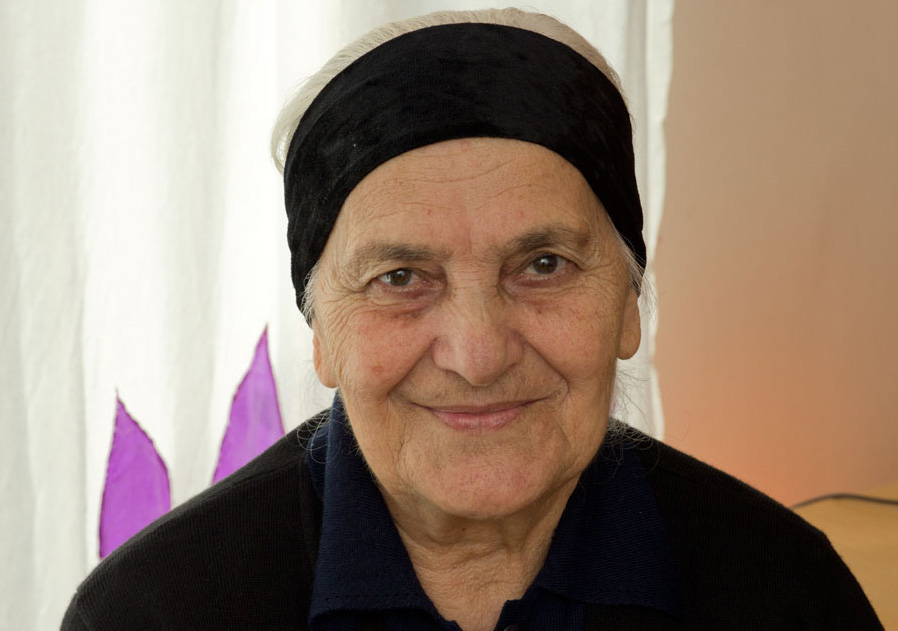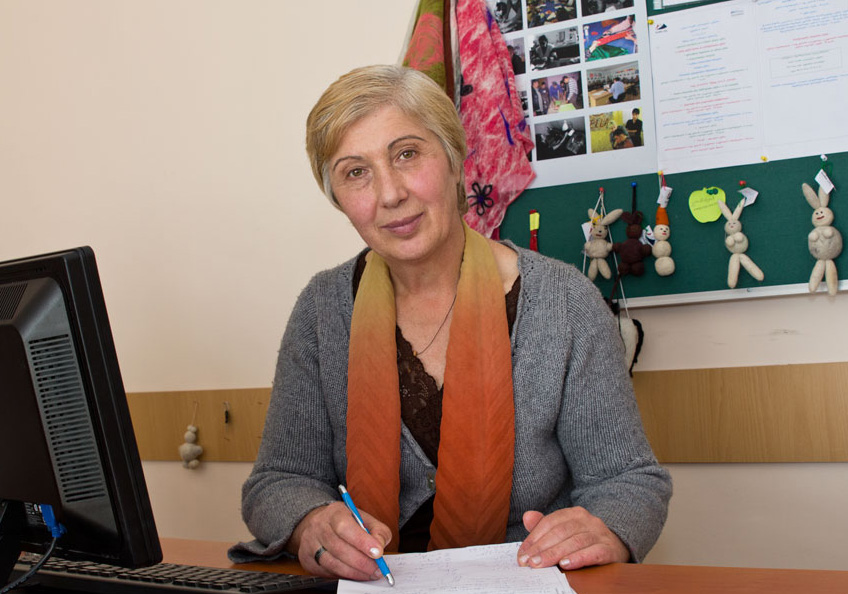 Near the gates of the city is the Koda camp. This is where internally displaced persons (IDP) from South Ossetia have lived since the 2008 war, when their region was occupied by Russia. The international arm of the German Association of Adult Education Centres offers vocational studies here, like English or craftsmanship essentials for tailors, hairdressers or carpenters. Women from South Ossetia report.
28 – Dr. Davit Makhatadze, Chief of Medicine Paediatrics and Adolescent Medicine, 1954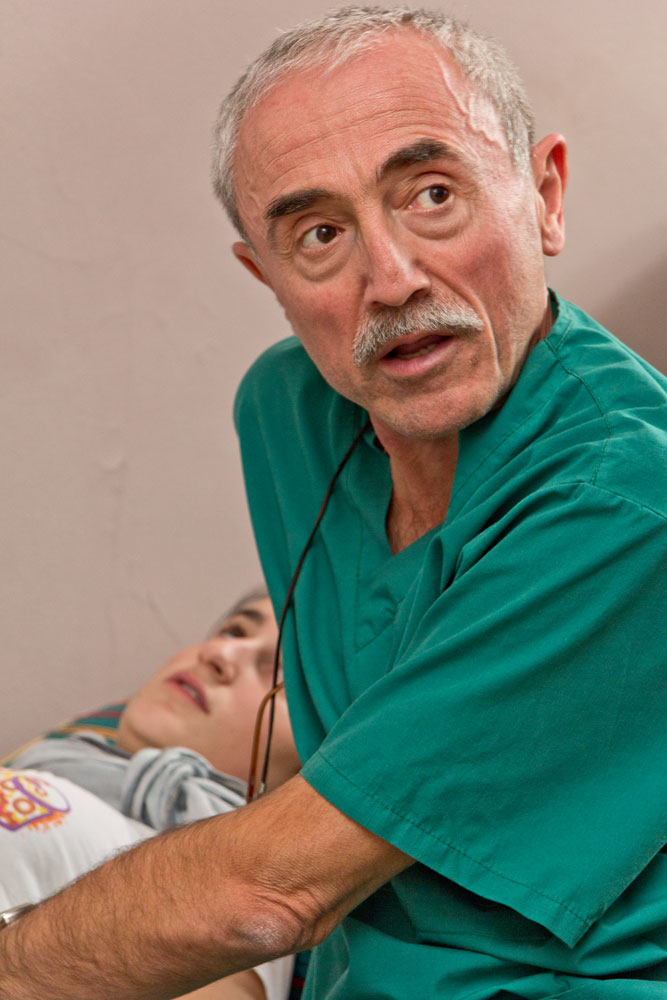 Dr. Makhatadze has spent his entire professional career in this clinic. The period after the end of the Soviet Union was difficult: no electricity, no heating, not even medicine. But they always kept on working and gradually the conditions improved. More and more patients have health insurance and yet in 2011 it was only circa 30%.
29 – Marina Baidashvili, Nanny, 1956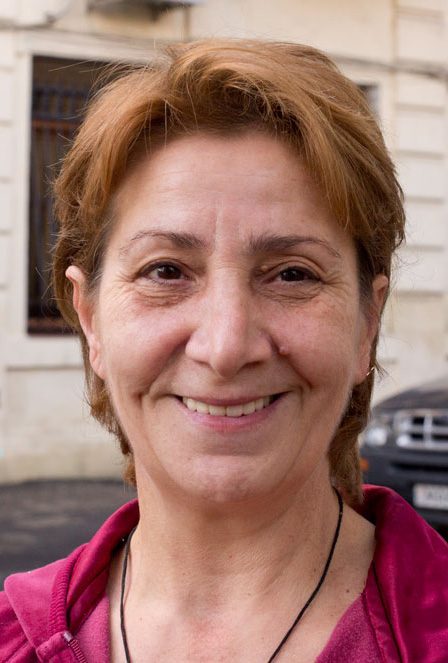 During the Soviet era she was an engineer with the fire brigade, like her husband, who had a supervising position. When the parliament was attacked during the civil war period, he was killed on duty by a stray bullet. Marina Baidashvili was left with two small children. Later, after years of hardship, she found it difficult to take up her previous profession and became a nanny, a job that makes her very happy today.

30 – Tina Geladze, Retired Lab Technician, 1947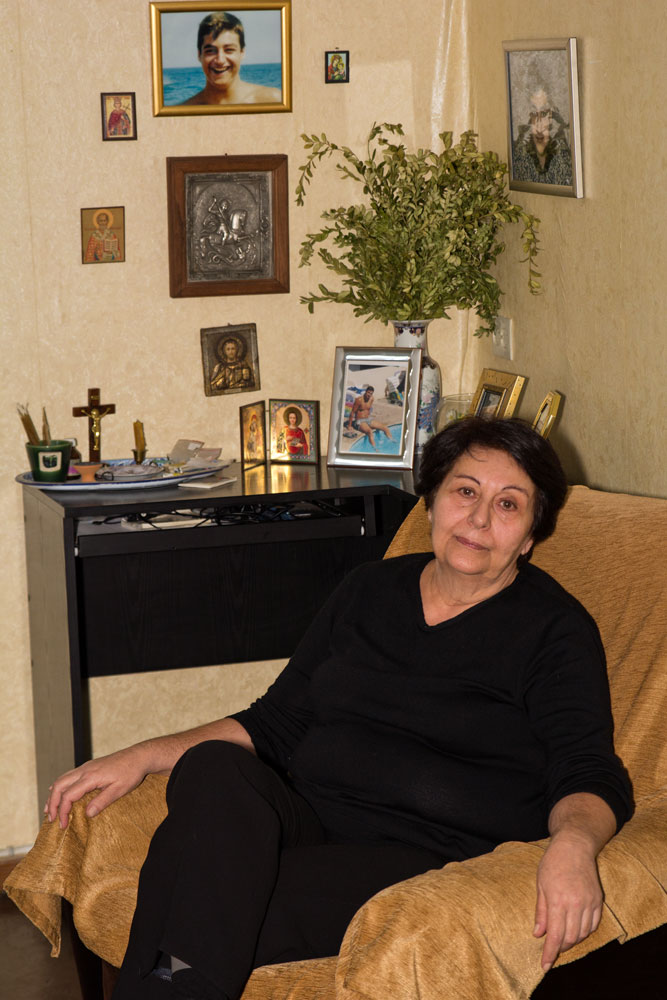 Tina Geladze worked for decades as a nurse – even when, due to the circumstances of the last 10 years, no salaries were being paid. The clinic was like a home for her, so why should she sit at home and do nothing? And maybe the money was coming next month after all? In the meantime she is retired and receives a small pension. She and her husband have been married since they were 14 years old.

 31 – Manana Chkhaidze,  Retired Mathematician and Metallurgist, 1939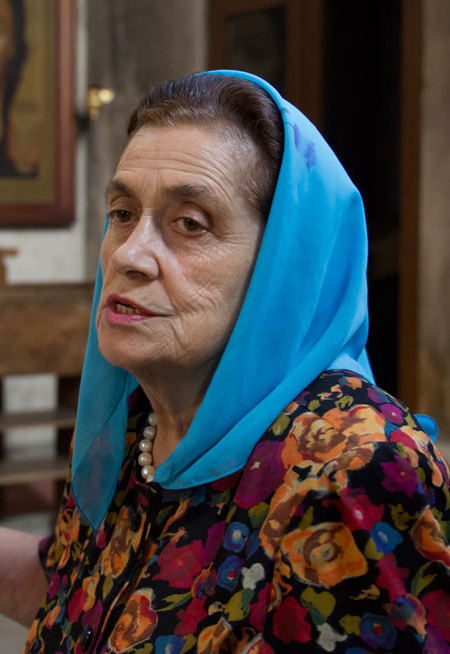 After her studies in mathematics at the physics and mathematics faculty, she worked at the metallurgy research institute for many years, where at that time they even contributed to the construction of spaceships. However, Georgia's independence meant the demise of Georgian research in this field. As for so many Georgians, religion plays a large role in her life – and not only since the fall of the Soviet Union.
32 –  Kakha Gvelesiani, ExpoGeorgia Chairman of the Supervisory Board, 1952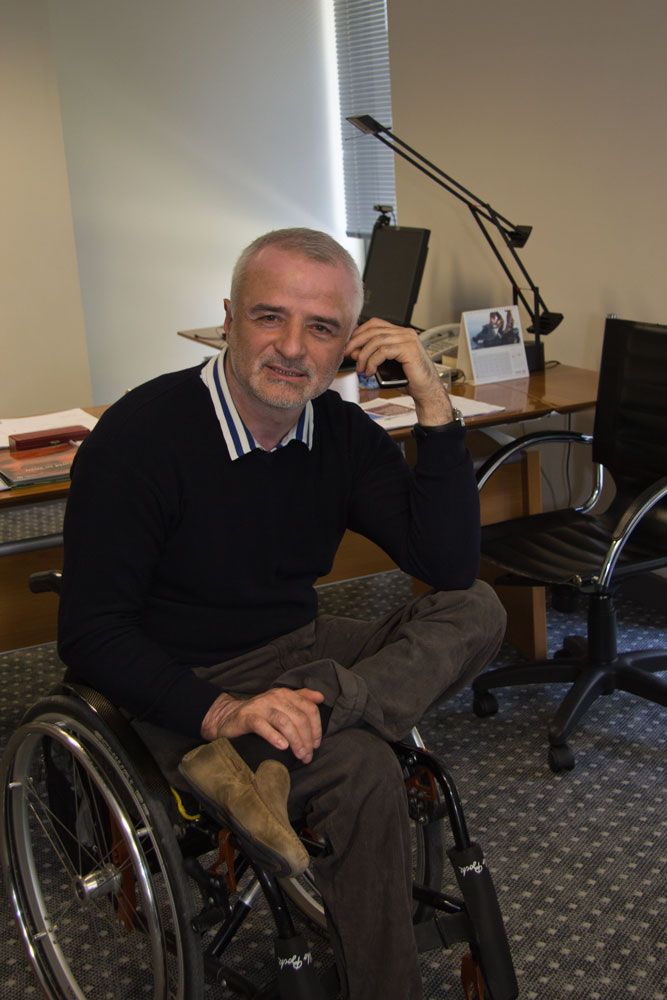 When Kakha Gvelesiani took over the direction of ExpoGeorgia in 1994, it was in a deplorable state: the halls were still standing, but after years of war and chaos, the entire grounds were simply a rubbish heap. Today the rejuvenated ExpoGeorgia Is not only important for Georgia's export and import trade, but thanks to its wonderfully landscaped parks, it is a pleasure for the visitors as well.
33 – Khatuna Chumburidze, Fencer , 1973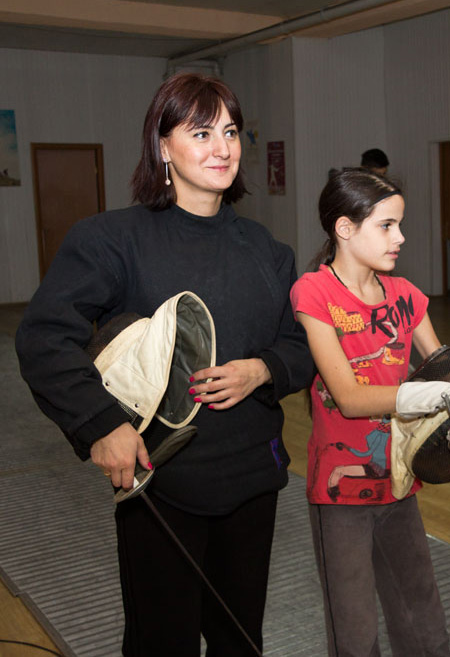 In the Soviet era Khatuna Chumburidze had the best chances to be a competitor in the next Olympic Games. With the fall of the Soviet Union – she was 17 at the time – her dream was crushed: independent Georgia did not have its own international team. She studied economics and worked at a bank for many years. Recently she has returned to her passion, fencing, and is training talented young Georgian fencers – with great success.
34 –  Giorgi Chavleishvili, School Principle, 1985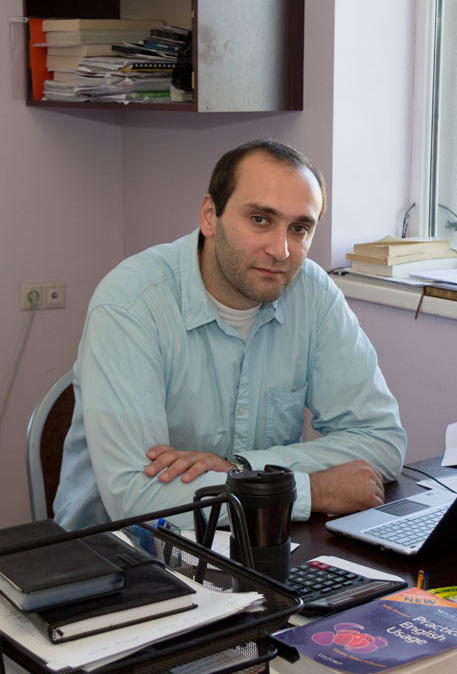 As a 16-year-old Giorgi Chavleishvili pursued a career as a basketball player. He was discovered by American scouts and was offered an athlete's scholarship for the USA for several years. He soon realised that education was more important than basketball – he returned to Georgia and founded an education centre and school at the age of 25.